Abbozzo Gallery
401 Richmond Street West
Toronto, ON M5V 3A8
Canada
Wednesday, 3 June 2015 from 6:30 PM to 8:30 PM (EDT)
Canada's mental health system is plagued with fragmentation often leaving people without treatment until they are in a state of crisis. Though both public and private sectors in Canada have invested billions of dollars into the research and treatment of mental illness, wait times for services remain beyond what would be accepted for the treatment cancer of heart disease. Canada's disjointed system and crisis-driven policy leaves new research and models of care untested while the current system remains unable to effectively respond to the needs of Canadians.
Is enforcement the answer to Canada's mental health crisis?
Legislative action has been taken to ensure the well-being and safety of abused women, children and people with disabilities around the world. Failure to do so for those living with mental illness does not only tarnish Canada's reputation, it contributes to diminished health and well-being of all Canadians.
Join the Schizophrenia Society of Ontario in partnership with MaRS Discovery District for a panel discussion on access to mental health supports as a human right with a special guest lecture by Dr. Soumitra Pathare.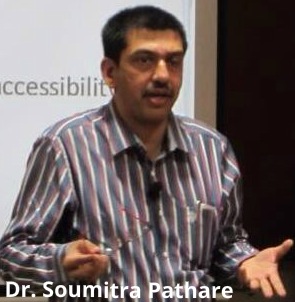 "Lessons from India: Human Rights of Persons with Disabilities and Implications for Law and Policy"
Dr. Soumitra Pathare is a psychiatrist based in Pune, India. He trained at King Edward Memorial Hospital, Mumbai and Guy's & St Thomas' Hospital, London. Soumitra currently works as Co-ordinator at the Centre for Mental Health Law & Policy at the Indian Law Society in Pune. He is also the Course Director of the International Diploma in Mental Health, Human Rights and Law, run by the Centre in collaboration with the World Health Organization.
His main area of work concentrates on mental health policy, legislation and human rights. Soumitra has worked as a consultant to many countries reforming their mental health policies and law. Most recently, he provided technical assistance to the Indian Ministry of Health and Family Welfare in drafting new mental health law. He was a member of the Policy Group appointed by the Indian Ministry of Health and Family Welfare to draft India's mental health policy and plan.
He is currently working on a project in the state of Gujarat, India, to scale up an intervention to improve human rights standards and quality of services at public mental health facilities run by the Government of Gujarat.
Soumitra continues with part-time clinical work at a local general hospital in Pune as an adult general psychiatrist.
Panellists include:
Howard Chodos – Mental Health Commission of Canada
Milesh Hamlai – Altruist (India), Ashoka Fellowship recipient
Kwame McKenzie – Wellesley Institute
Diane Wintemute – ARCH Disability Law Centre
Have questions about Crisis in Canada: Does the Mental Health System Violate Human Rights?? Contact Schizophrenia Society of Ontario and MaRS Discovery District
Register here